Amir Husain serves as the Editor in Chief at Cognitive Times, an AI thought leadership magazine published by SparkCognition. Cognitive Times demonstrates AI's transformative impact across multiple industries including consumer technology, national security, aerospace, oil and gas, and other technology-related fields.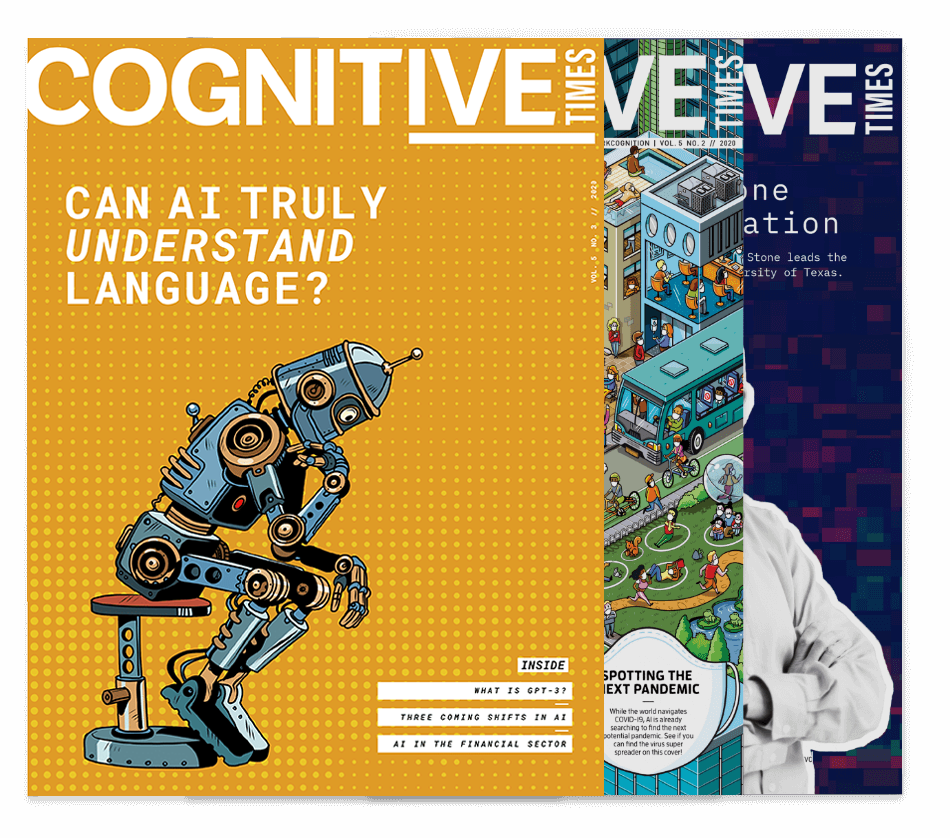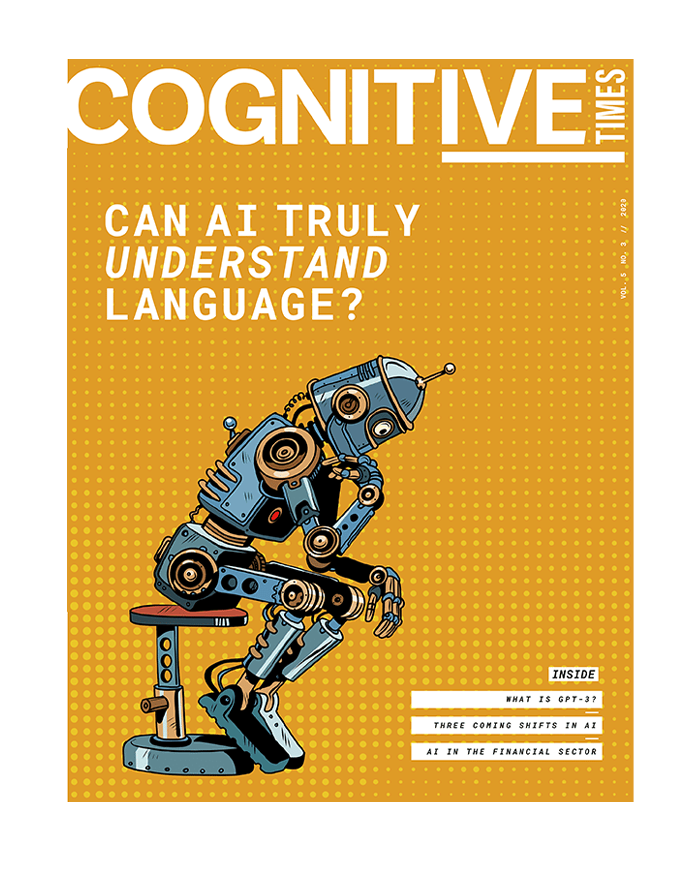 As 2020 comes to an end, we look back at a very… strange year. We have watched the entire world significantly adapt in a pandemic that continues to surge across the globe. Working from home took on an urgency and intensity that few amongst us would have imagined just months ago. Medical researchers persevered and delivered a major vaccine faster than ever before. But through this year of endless change, our fundamental need and commitment to prioritize science and technology has not wavered. Throughout history, we have seen the many challenges technology has helped us conquer and the complex environments it has helped us navigate. More than anything, and more than ever before, COVID-19 provides further evidence that ultimately, it is our technological prowess that will be humanity's great saviour. It is the knowledge gained through the scientific method, and the application of that knowledge through the development of technology, that we will conquer this and future pandemics. While innovation in the form of a vaccine has been top of mind for many (including myself), there are several other technological milestones that were reached this year. The march forward of technology is incessant. As I have often said, technology is inevitable. The human effort that propels technology forward requires perseverance and a desire to pursue the art of the possible with tools of rationality and science. Ultimately, it is these pursuits that guarantee not only the health of our loved ones, but also the health of the world around us.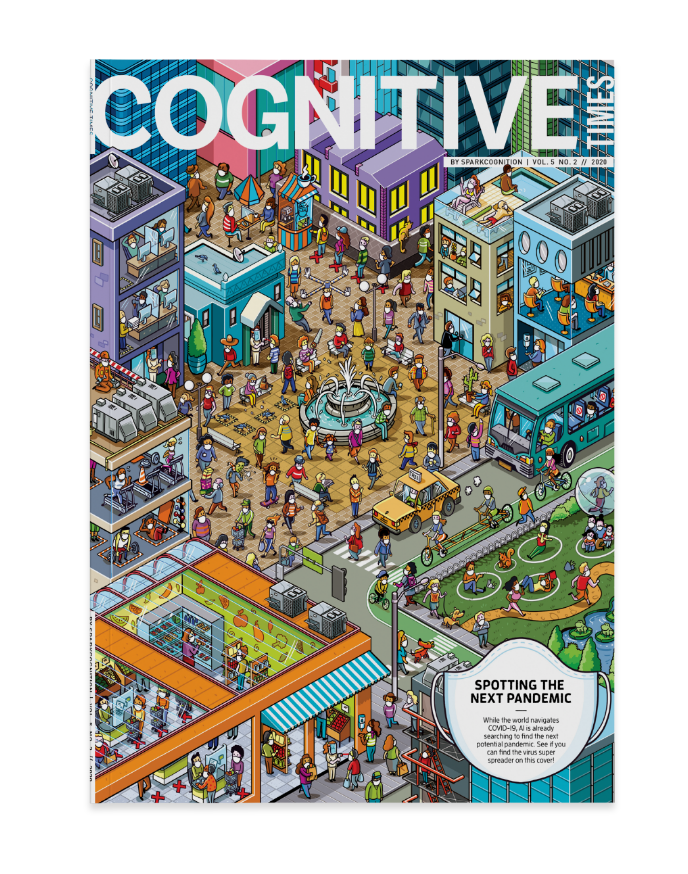 We are living in strange times. Many of us have grown accustomed to a world where disease is an afterthought, or at worst an inconvenience. The rapid spread of COVID-19 has caught much of the human population off guard. As we as a species face down this new normal, it's only natural to be frightened of what the future may hold—for ourselves, our families, our businesses, and our nations. But humankind is nothing if not robust, inventive, and ready to face every trial that has come our way.
At SparkCognition, we've been making some big changes. From our separate homes, connected only through Zoom screens, we've been discovering new ways of connecting, collaborating, and reaching out to one another to stay focused, committed, and positive. Modern technology has allowed us to remain a community even at a distance.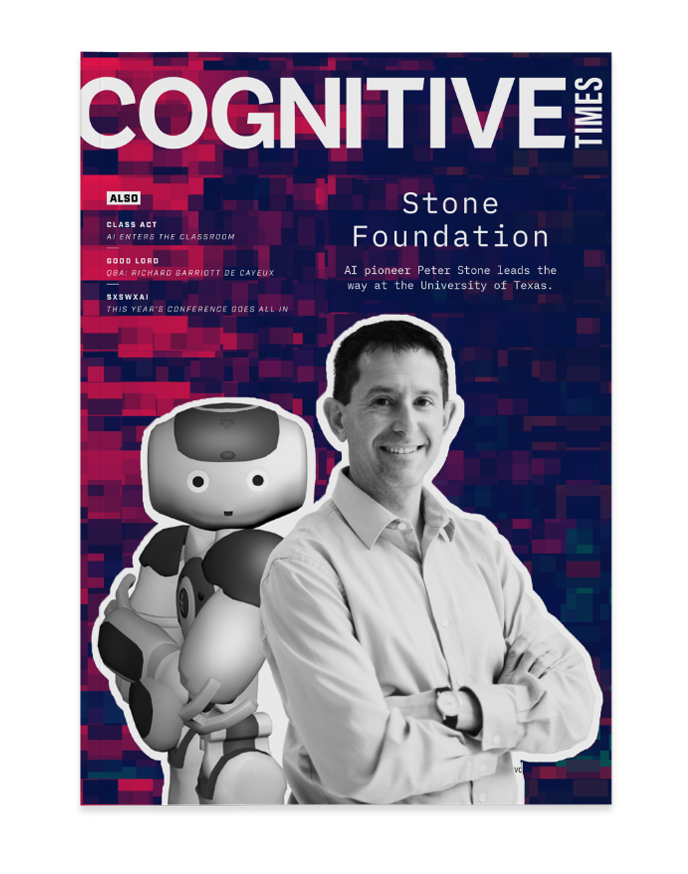 WITH THE NEW year, and a new decade, upon us, it feels appropriate to reflect on the challenges and opportunities ahead. It is already apparent that what we've foreseen for a long time is coming to pass: artificial intelligence is no longer only of interest to defense experts and technology enthusiasts. Indeed, artificial intelligence is now the central focus of thought leaders across a wide and diverse array of industries, many of which we explore in this issue.
Take education, for example. Why do we still ask our teachers, who are already overworked and undercompensated, to spend time individually grading tests at night? After all, hese tests typically ask students the same questions and, in many cases, have only one correct answer. Machine learning tools can do the job much faster, letting teachers spend their time on more important areas. In fact, several startups are leveraging artificial intelligence to help educators tailor their curricula to their students'…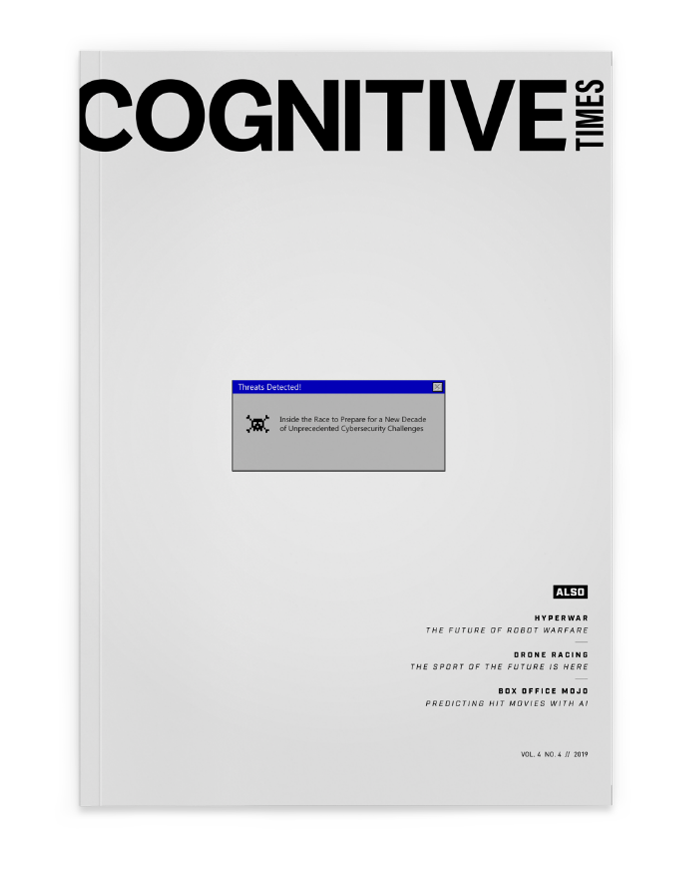 As we bid adieu to the second decade of the 21st century and ring in the '20s, I reflect on the great technological advancements we have made, and many more we have yet to attain. We have made great strides in applying real AI in the real world. Beyond the many applications consumers use regularly, such as voice command, driver assistance, and home climate automation, SparkCognition and other notable organizations have been hard at work building AI technology to solve major industrial challenges.
As we predict and prevent failure of the most critical infrastructure that powers society, defend small businesses and enterprises alike from cybersecurity threats, use natural language processing to optimize maintenance operations and democratize data science with automated model building technology, we are deploying the technologies that are advancing society at a faster pace than has been seen since the industrial revolution.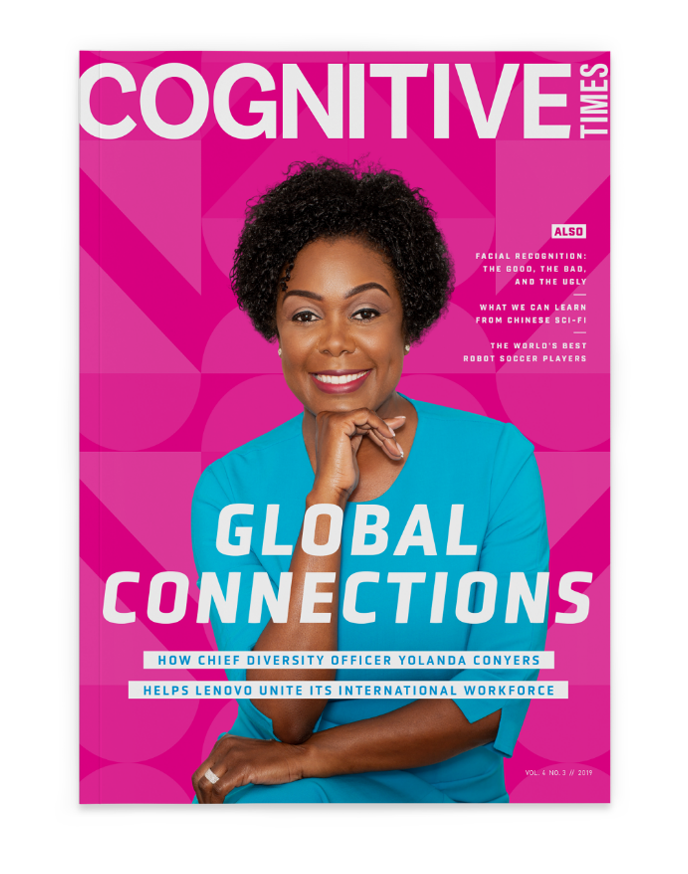 You could say that we've borrowed the motto of this edition of Cognitive Times from the Boy Scouts of America: "Be Prepared." The AI revolution is already well underway and gaining steam. As with any major technological shift, there are two camps: those who embrace the new and seek to build enduring differentiation for themselves and their companies. And those who resist the inevitable and risk being left behind. What is the nature of this resistance? When strategists speak of the need to implement AI systems for national defense, these proposals are often countered with visions of an apocalypse that has now been portrayed in countless novels, films, and television programs. When automation of logistics and transportation is discussed, one of the counterarguments seeks to paint a vision of a jobless future where being human has lost its meaning and the ability for hardworking people to support their families has been forever lost. And then there are more mundane reasons: the data isn't ready, it isn't in the right format, and AI only works if you have huge amounts of perfect data.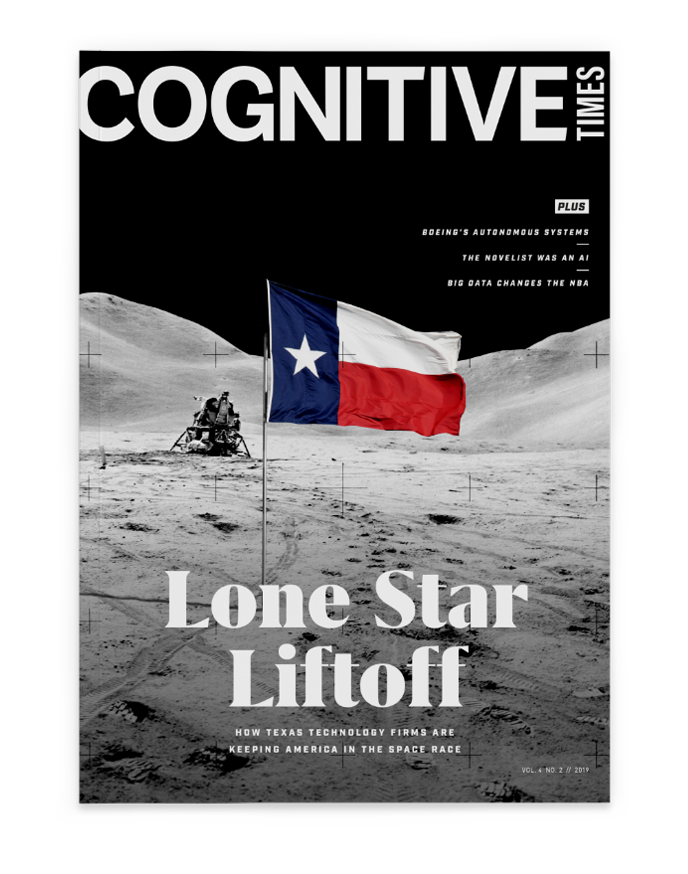 While I trust my mechanic with my car, I may not extend such faith when it comes to him managing my finances. And while I trust my accountant to help me navigate the complexities of our tax code, I certainly do not want her to represent me in legal matters.
In a sensationalist society, I understand how technology, especially AI, can be both venerated and demonized. It is almost as if we have simplified our expectations to binary outcomes; things are either inherently good or bad. We must either trust something completely or doubt it beyond reason. If you tune in only to the popular discourse on this topic, you will find many who are utterly convinced that AI will cause the downfall of humanity. Others believe AI will save the world and create a utopian future.
The reality—at least in the near term—is that technology will help us manifest the future we work to manifest. In the technical context, we may trust technology to do what it is supposed to do within design parameters. But can we trust ourselves to use this technology in ways that promote a better tomorrow?